Clinton vs. Trump
Promotional postcard I mailed out in October of 2016.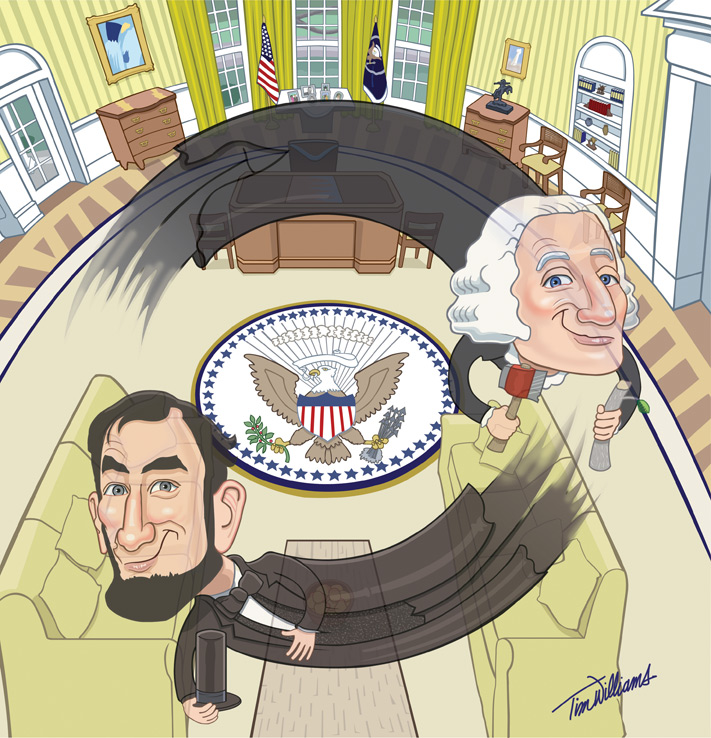 Happy Presidents Day
A personal illustration done for promotional purposes.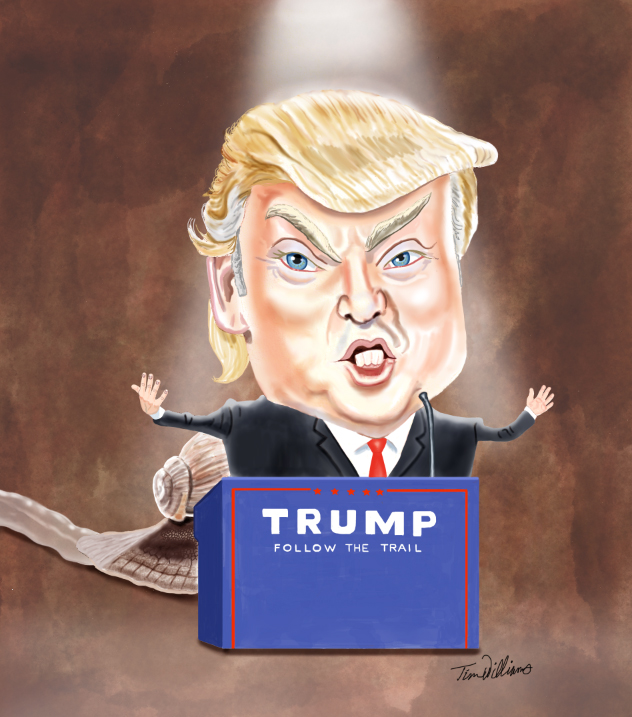 Trump 2016
My editorial take on the campaign of Donald Trump.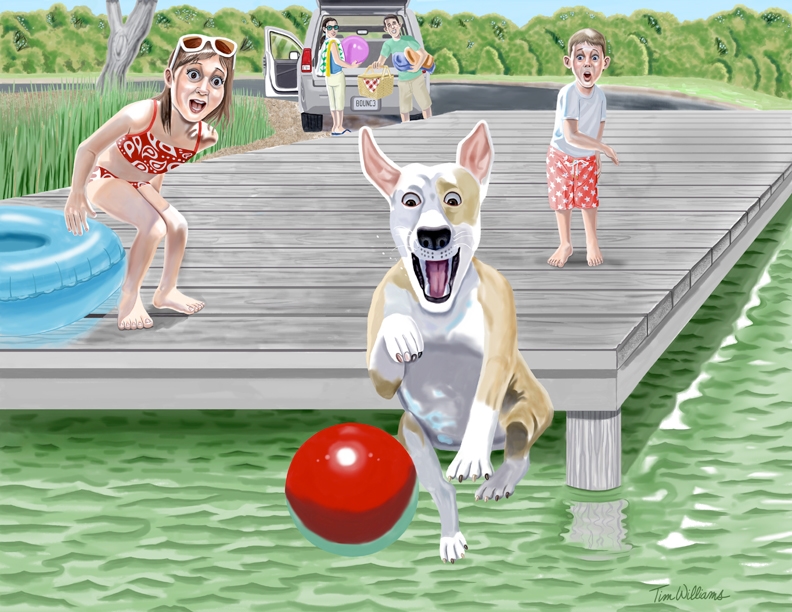 BOUNCE
SCBWI Illustration contest: word for that month was bounce.
The Big Bang Theory
A fun promotional piece I did of the cast from The Big Bang Theory.
Y'all Magazine
For the few years it was in print I did most of the art for Y'all magazine. This art went with an article about Southern men's love for their dogs.
Aunt Bea's Pickles
Another illustration for Y'all magazine. This was about the episode of The Andy Griffith Show that featured Aunt Bea's nasty pickles.
The Beatles
This spot illustration was done for Disney Adventures magazine.
Beverly Hillbillies
This is an illustration I just did for fun.
Lurch
This illustration accompanied a Tallahassee magazine writer's article about playing Monopoly with his Lurch-lookalike college roommate.
The Rat Pack
This illustration of Dino, Sammy and Frank was done for a Georgia college who used it for their music department's Rat Pack Night.
Do It Yourself Exterminator
This illustration accompanied a humor article in Tallahassee magazine. This art won me my second Addy Award.
Birthday Blues
Illustration done for Bethesda magazine. The feelings of a mom giving a birthday party on a miserable and rainy day.
Self Scanner
This piece about a too-eager customer was done for Bethesda magazine.